Imagine for a moment a trip to the grocery store on a warm, summer day.
You walk in to the cool, air-conditioned store, and make your way in to the produce section.
You see your grocery store is advertising "Sweet, California Grown Cherries."
It's that time of year again.
Time for the sweet, high-quality California summer fruit season.

But WHO was the grower that worked all year to put these cherries on the shelf?
WHAT do cherries even grow on anyway? A tree? A bush?
WHEN is the California cherry season?
WHERE exactly in California is it from?
WHY are there some cherries that are red and some that are yellow?
HOW did that produce get there?    

At Your Local Farmer, our goal is to provide the highest quality of safe, local produce from farmer to consumer with a limited carbon footprint. We seek to provide transparency in all of our products. We will give all information our grower partners provide us. Transparency is something that has eluded the produce industry. When you buy the Your Local Farmer brand, regardless of what city you are in, you can count on transparency.
---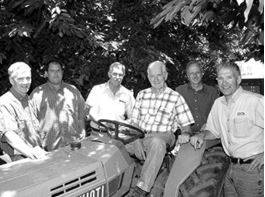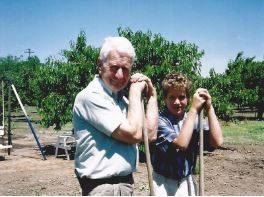 Joe Gotelli and his brother-in-law Nick Genetti started their produce companies in San Joaquin County, one of the heaviest agricultural producing areas in California.
The Gotelli family has consistently been on the cutting edge of produce innovation.
​
Dominic Gotelli emigrated from Italy and brought with him some of the first cherry trees in California.
Revolutionizing the Industry
Al and Del Gotelli revolutionized the cherry packing industry through the cluster cutter and the roller sizer.
Guy Cotton created a company that changed the way growers were represented. He found a way to achieve the highest return possible for each grower while being able to promote products to customers both domestic and international.
The Gotelli / Cotton family, once again, is on the cutting edge of produce innovation. They are changing the industry by bringing transparency to it. By telling the stories of the local farmer, they are bringing consumers closer to how food is made.